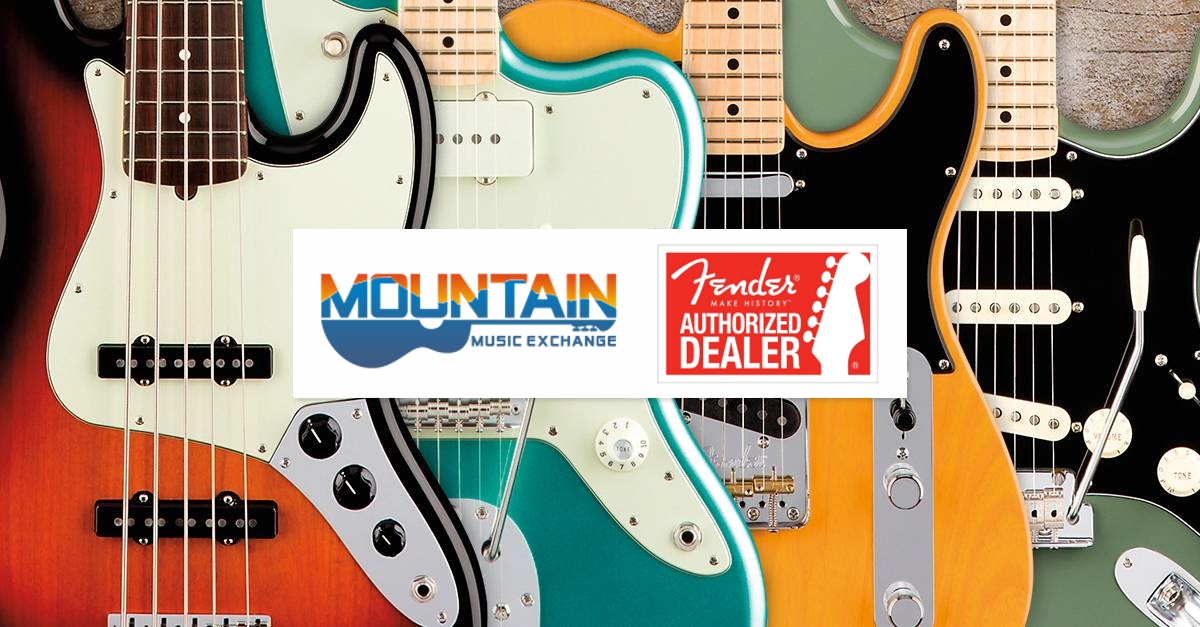 The Spirit of Rock 'n' Roll since 1946!
Mountain Music Exchange is a proud AUTHORIZED DEALER of Fender Musical Instruments!
With an illustrious history dating back to 1946, Fender has touched and transformed music worldwide and in nearly every genre: rock 'n' roll, country and western, jazz, rhythm and blues and many others. Everyone from beginners and hobbyists to the world's most acclaimed artists and performers have used Fender instruments and amps, in the process making the company not only a revered music industry name, but also a cultural icon. It is our vision to continue championing THE SPIRIT OF ROCK-N-ROLL® throughout the world and our mission to exceed the expectations of music enthusiasts worldwide.
Fender®, Squier®, Jackson®, Charvel®, EVH®, Guild®, SWR®, Tacoma®, Stratocaster®, Telecaster®, Precision Bass®, Jazz Bass®, Road Worn™, and the distinctive headstock and body designs commonly found on the Strat®, Tele® & P Bass® are trademarks of Fender Musical Instruments Corporation. Gretsch® is a trademark of Fred W. Gretsch Enterprises, Inc. Sales & Shipping of Fender and other FMIC products are limited to the United States and its territories.