Kevin Harmon / Sales Manager
Guitar picker and deal maker. Musicians want to get to know him because he knows gear inside-out and makes sure every customer gets the best deal possible. He has been working in the musical instrument world for over twenty years. He leads a team that's bringing a fresh guitar buying experience to the world.
Favorite Guitar - Telecaster
Favorite Pedal - Visual Sound Double Trouble
Favorite Amp - Silvertone 1482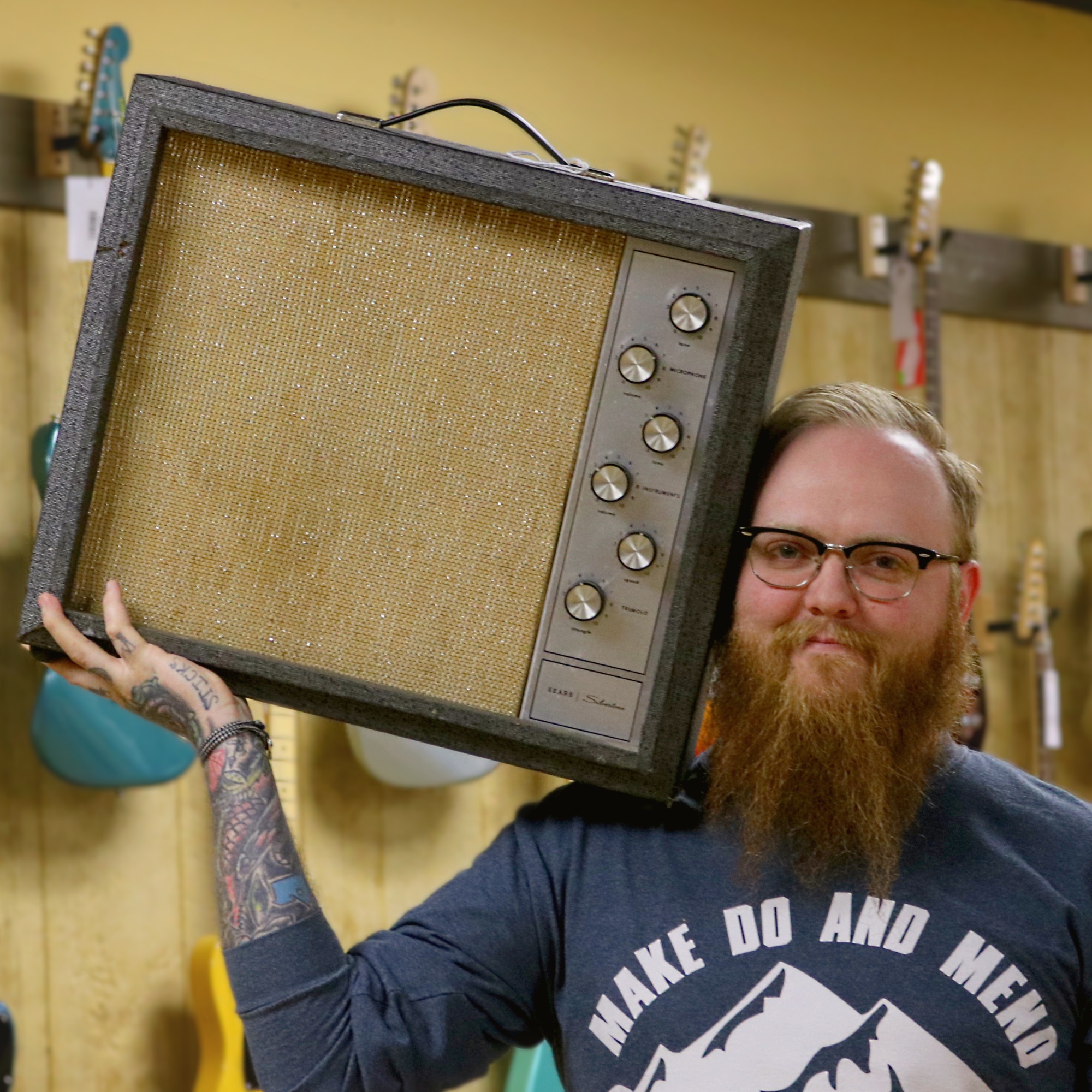 Jordan McCown / Internet Sales, Guitar Repair Guru
The man that never sleeps. He spends his days crafting the MME website and has become the go-to guy for any guitar repairs. His knowledge of gear and tone is unmatched.  At night, he lends his guitar playing to various bands throughout the region.
Favorite Guitar - Gibson '57 Reissue Les Paul
Favorite Pedal - Electro Harmonix Deluxe Memory Man
Favorite Amp - Fender Vibro Champ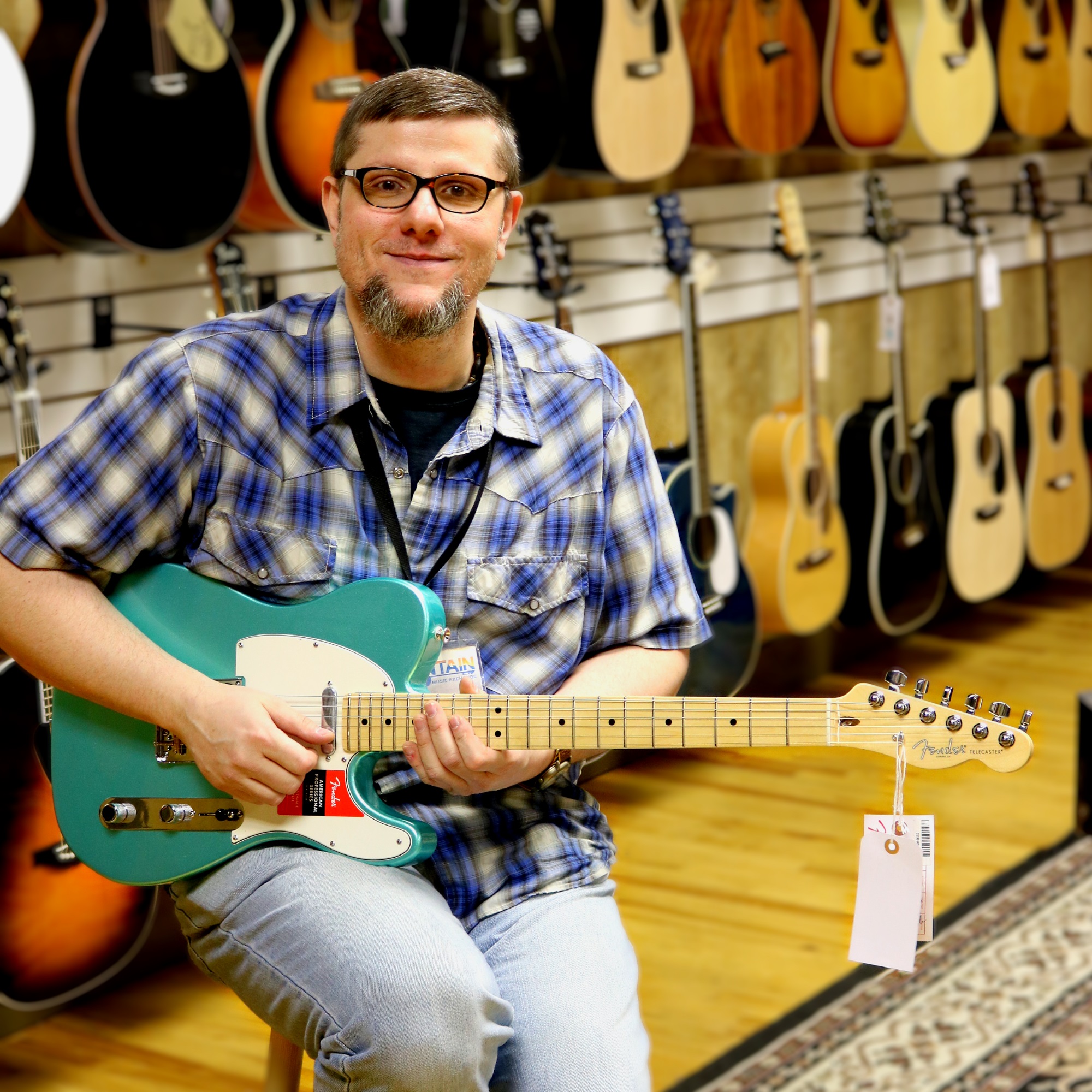 Jason Justice / Shipping & Receiving
Hailing from Elkhorn City, Kentucky, Jason joined the MME team in 2013 and has been making sure that your guitars arrive safely since day one. When you place an order with MME, he makes sure that you get it quickly and safely! When he's not sending out guitars, you can find him deep in the heart of the local music scene.
Favorite Guitar - Fender '58 American Vintage Telecaster
Favorite Pedal - JHS 808
Favorite Amp - Fender Deluxe Reverb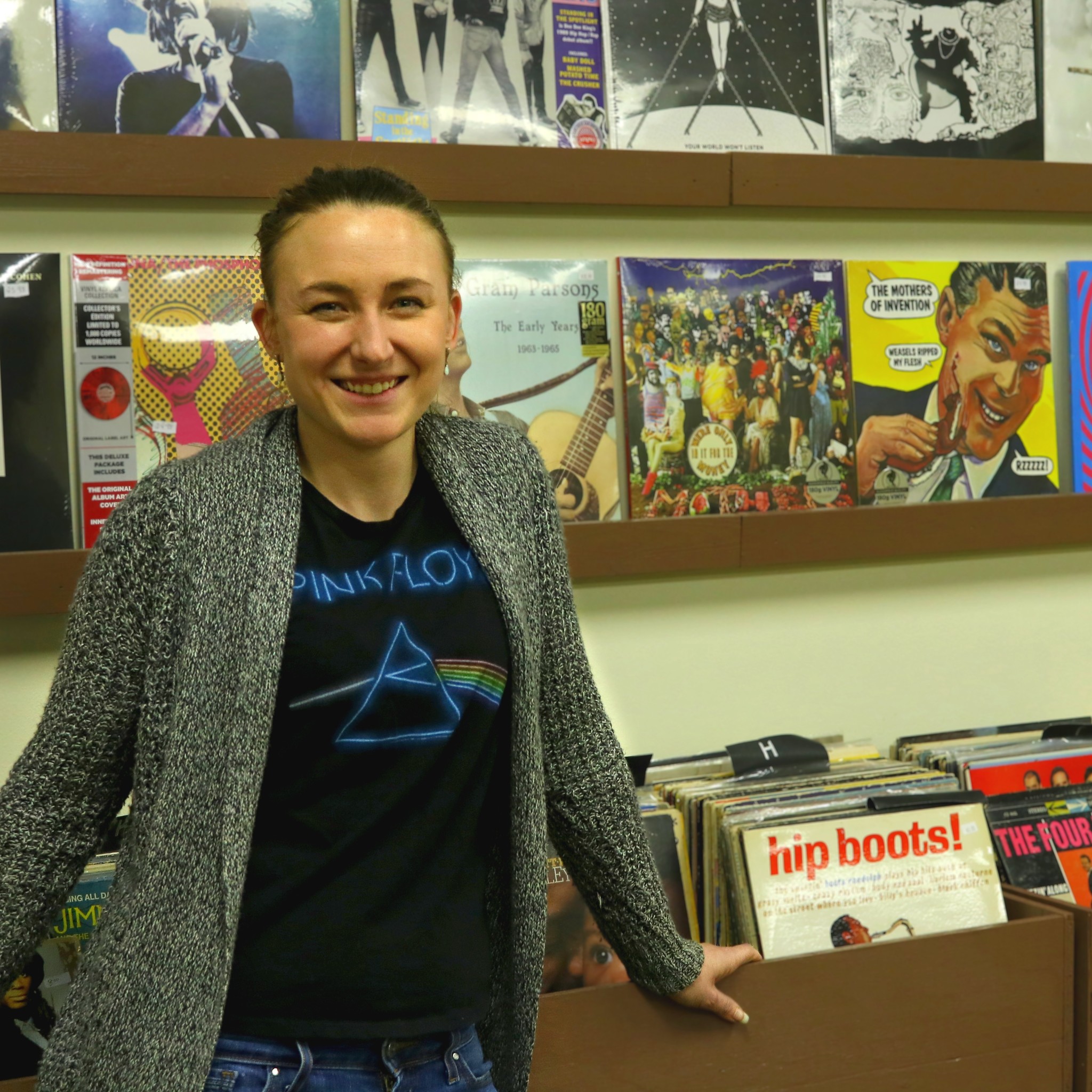 Joani Cleary / Record Store Manager, Office Guru
If you collect or listen to vinyl, you need to know Joani. She has a way of putting the record you have been looking for in your hands, and finding something new that you will love! She loves live music and has been a part of the local scene for years.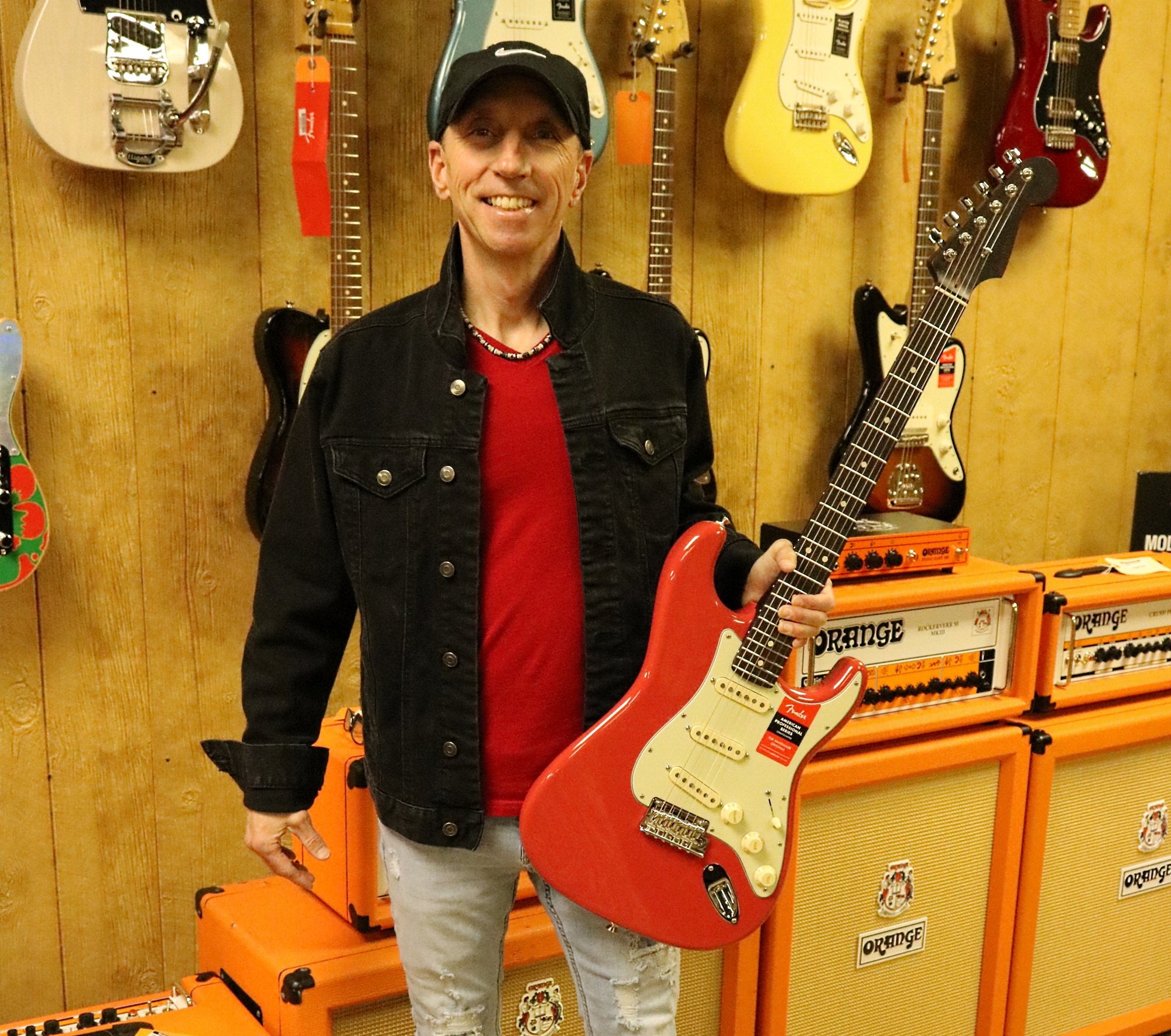 Hoss Hancock / Sales 
With a wealth of knowledge from all things SRV, to some facts that you may or may not know about The Fabulous Thunderbirds, Hoss is your man when it comes to music. From Jimmy Page to Jimi Hendrix, Hoss can help guide you to the tone you've been looking for!
Favorite Guitar - Fender Stratocaster
Favorite Pedal - Ibanez TS-9 Tube Screamer
Favorite Amp - Peavey Bandit 65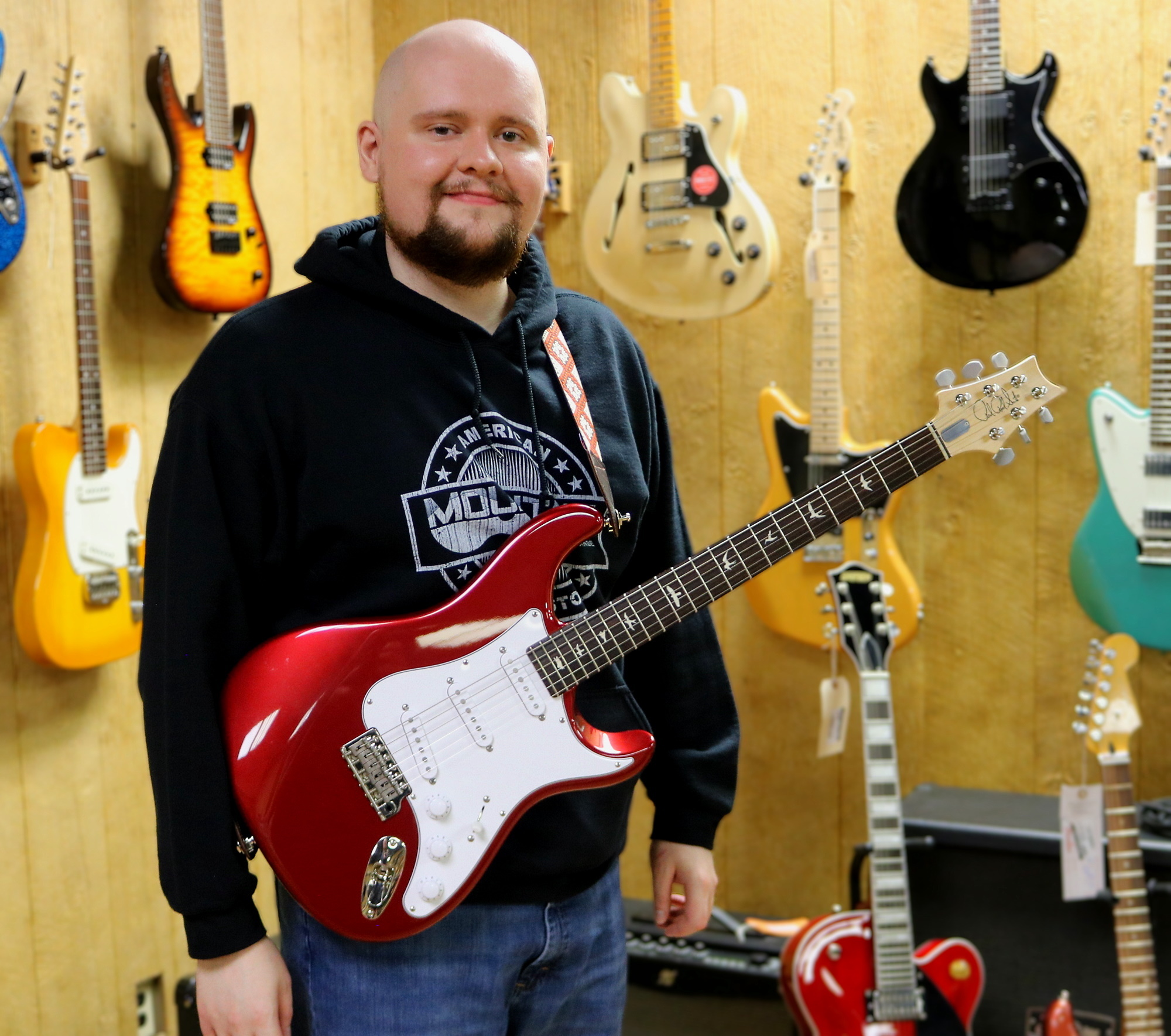 Wes Farmer / Online Sales
Rock guitarist, ambient musician, and pedal guy. Wes always wants to get you the best deals on the gear you've been dreaming about. Most of the photos you see on the MME Instagram and Facebook are taken by Wes, and his favorite role is managing the store's TikTok! He also loves indie music, blues, prog, and Americana, and he is active in the local music scene, both in bands and as a solo artist.
Favorite Guitar - PRS Silver Sky
Favorite Pedal - Greer Lightspeed
Favorite Amp - Fender Princeton Reverb